Blog of Pictures, My Memories
Below:
This is me taken aboard the
Edna Mae
during a weekend of "fun" on the Pamlico
River.
Notice my chain with the baby head charm I'm wearing. I had turned 25 that July after
James, Jr.'s death in May of 1975.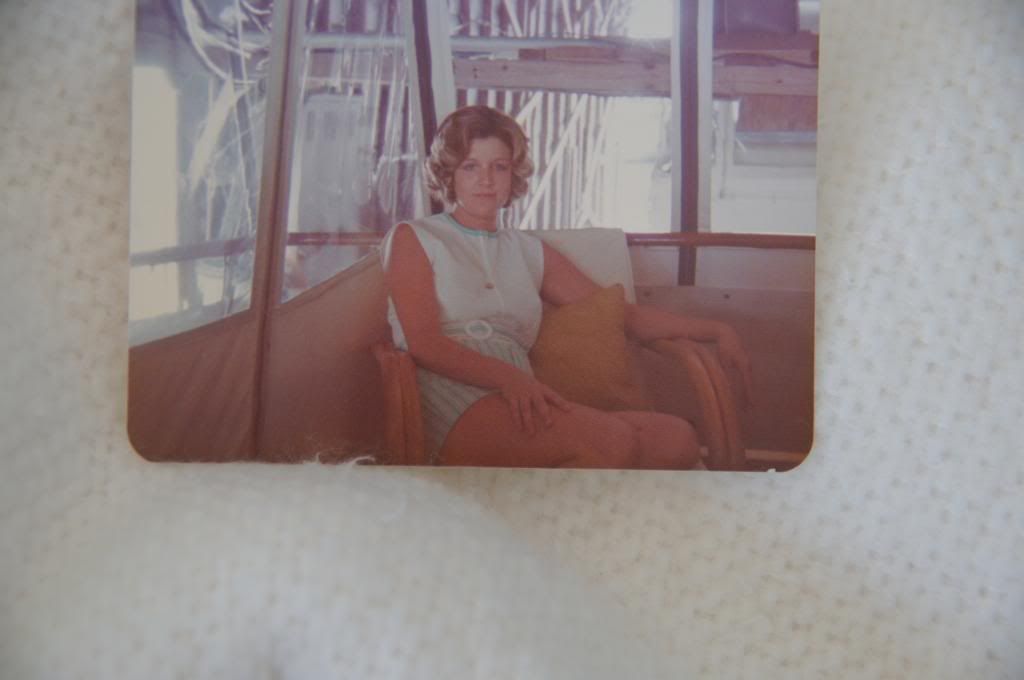 Below
: Here I am in California at
Disneyland
during July. I really tried to enjoy the trip.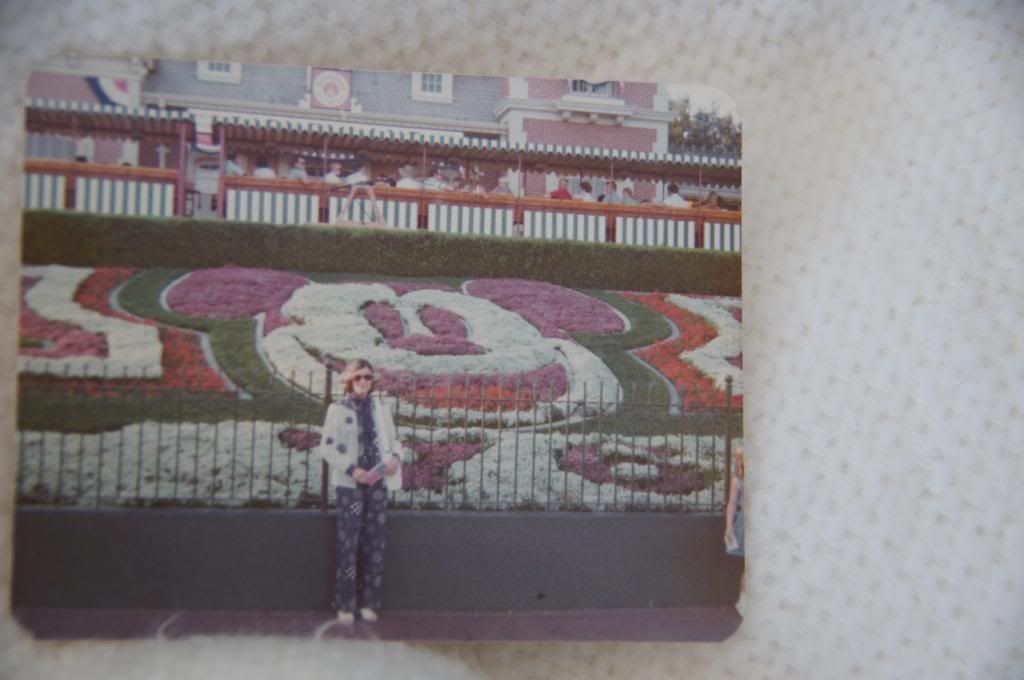 Below:
The clear medication case from the hospital Room 218 written on it. The top of the mobile I played over and over with the angel on it, the packet from the funeral home of who sent flowers, a pink & blue floral baby blanket Cindy's mom made with blue scalloped edges, the yellow, white, and green Mrs. Fitts made for me, and on botton of everything is a white knitted carriage blanket for my wicker pram Grandma Hudson made for her great-grandson. I saved these among other things all of these years. I wash the blankets in Ivory Snow at least once a year to keep them soft and smelling good.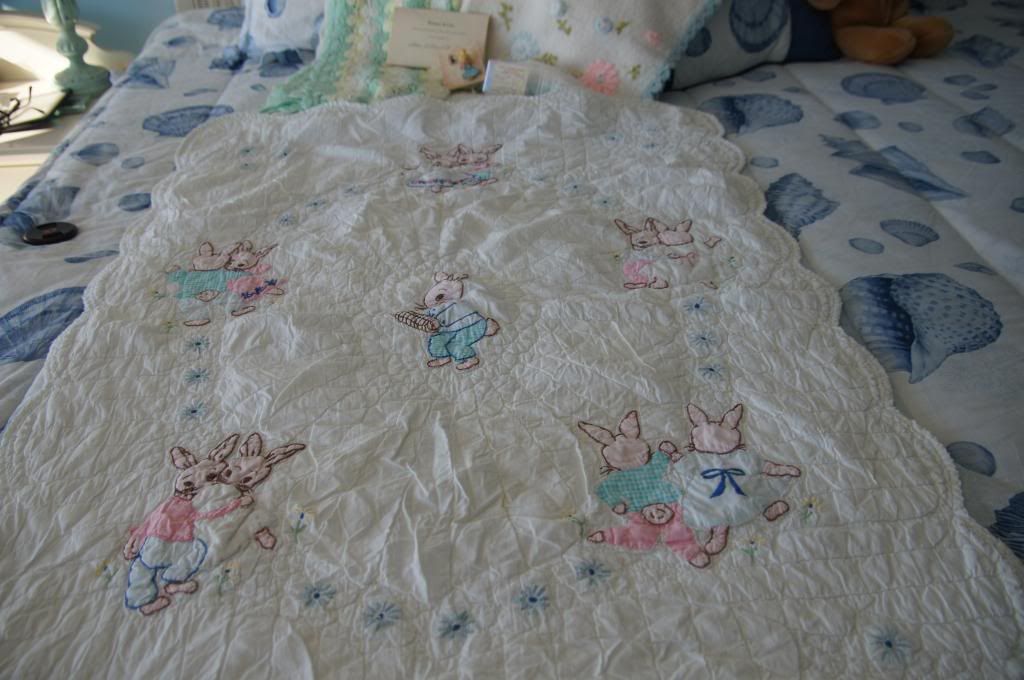 Here to the
right
is the Rabbit Quilt I was working on in an earlier post. It is finished and has been enjoyed by my two Rainbow Sons & our three grandchildren!
Here, below, is the rocking chair by the air-conditioner ( see earlier post) I would rock in. Sitting in the chair is the Winnie-the-Pooh bear we bought at Disneyland.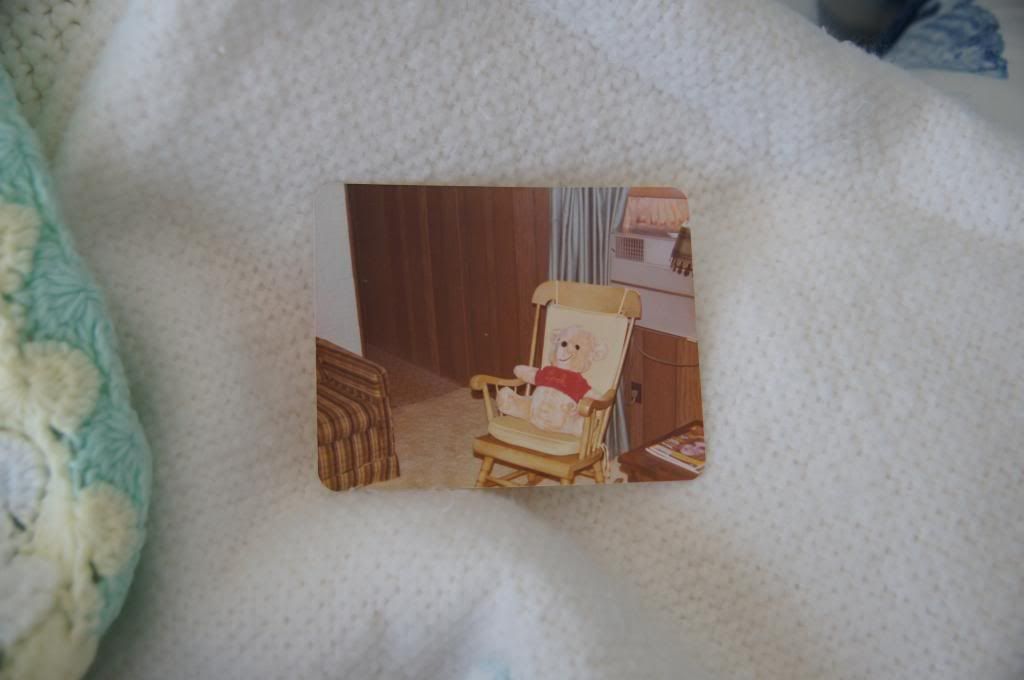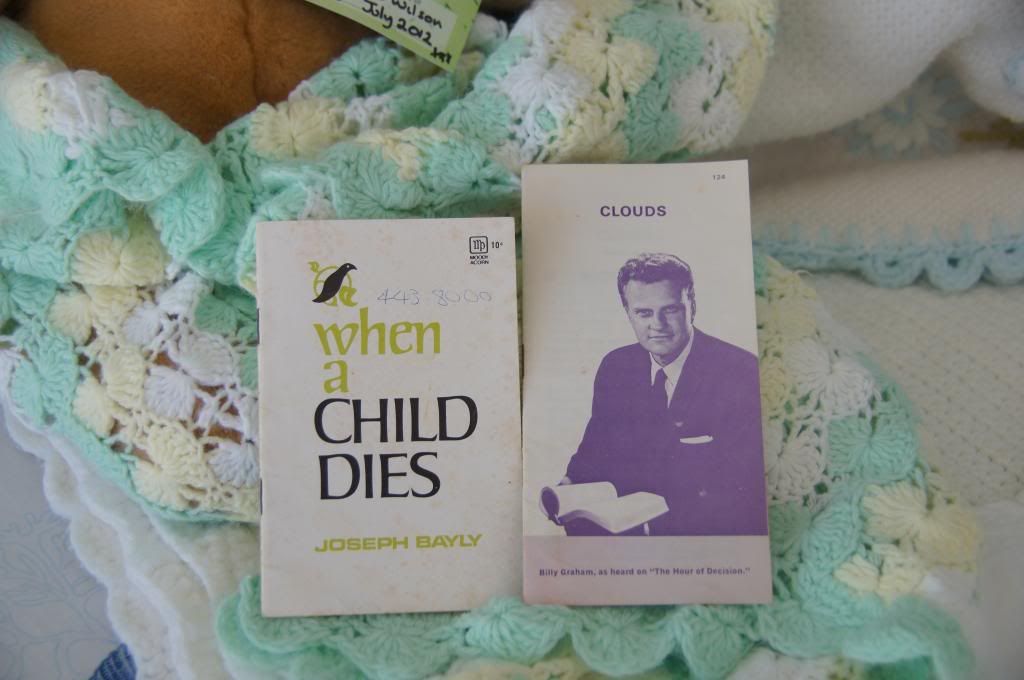 The booklets from the Billy Graham Association from that summer night..........
Left:
We are out on our boat with friends. I am in the white shirt trying to smile and enjoy the day.
Below: That fall we went to the NC Mountains. Again, struggling to be happy.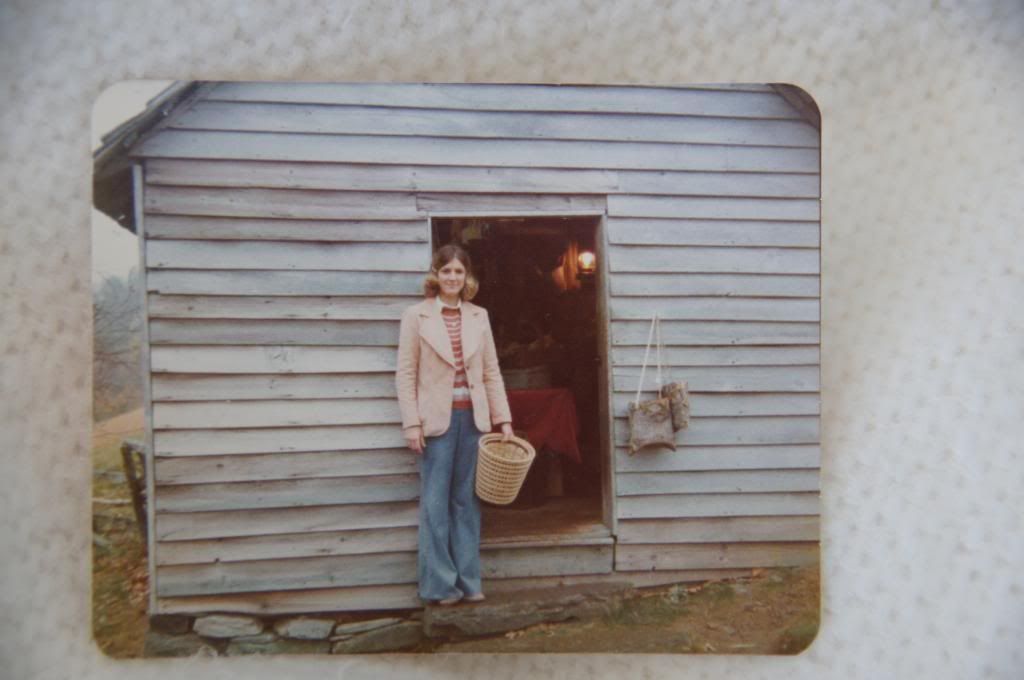 Finally, below, You can see how we played, Santa, by decorating our son's grave. Everything is made of flowers. It isn't toys under the tree, but all we could do with babyloss. This year, 37 years later, we continued to decorate at the gravesite.